Products From Thin Air
In less than 30 minutes, I am going to show you how to quickly create unique, high value information products from thin air without having to write an ebook, hire a ghostwriter, or use PLR
I promise you this…
if you can talk on the phone then you can leverage the power of experts to create your own unique information products proven to sell
From the Oregon Outback
Mike Darling
Dear Frustrated Marketer:
Creating and selling your own information products is the key to controlling your own destiny in internet marketing. Why be an affiliate marketer and get only a percent of the profits, when you can sell your own product and keep 100% of the profits?
But creating your own unique information product can be a lot of work.  Especially if you are new to a niche.
The solution is easy.
Let someone else create information products for you.
For free.
Yes, you heard me. Have someone create a unique, high quality information products for you for FREE.
I'm going to take you by the hand and show you an easy and fast system to create high value information products… and you don't even have to be an expert in the topic!
Introducing…
How to Create High Value and Unique information products From Thin air by interviewing experts
Let me tell you a story.
Denise Beins and I chatted one morning over Skype about what we learned about creating an information product in a really hot niche – the public speaking niche.  This niche is evergreen, and tons of tons of money changes hands in this niche.
We created an information product on public speaking, which you can see here – www.publicspeakingcrushit.com.
During our conversation, I turned on the record button, and what we got on that recording is pure gold. We didn't hold anything back.
During this call, we tell you the exact system that we used to create an comprehensive and content heavy information product by interviewing 16 different experts.
In this freewheeling discussion, we opened up with each other, and shared the process of making "Products From Thin Air" including:
how we discovered the niche,
how we found the experts,
how we leveraged the contacts we already had into getting more expert interviews,
how we contacted them and set up interviews,
how we recorded those interviews,
what we did with the audio files, and
we even share with you the free software tools that we used.
Seen enough? Click to order. Today only $37.00 $17.00.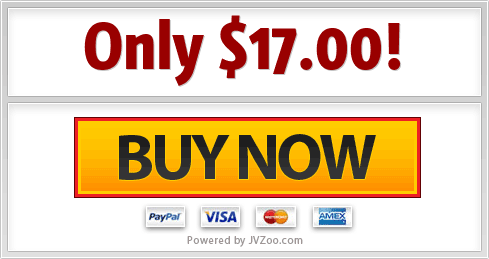 Here's How it Works!
Creating information products by interviewing experts in a niche is easy – if you do it the right way. What you need is a system proven to work, and then follow that system.
Subject matter experts love talking and explaining.
These subject matter experts have usually spent years of education and money investing in themselves, and becoming the best they can be at what they do. All you do is press the record button, ask the right questions, and let them talk.
Creating high value information products can't get any easier than this…
Introduction to "Products From Thin Air"
In this audio call, we give you a "behind the scenes" view at the exact formula we used to create an information product that currently sells for $192.95 and contains 7 hours and 29 minutes of expert audios and 148 pages of text. And what is really incredible is that we didn't write write or create any of the content!
Our unique system includes:
Niche research – What two things you must look for in a niche in order to create a successful information product.
How to find experts on any niche by using the world's largest on-line bookstore.
How to leverage your social network and find experts in your chosen niche all around you
How we created 148 pages of text and yet we never wrote a single word.
The 4 tools that you absolutely must have to create information products out of thin air – and they are absolutely free!
How to get past an expert's gatekeeper such as a Virtual Assistant – it's easier than you think.
Why the more successful and well known an expert is, the more they want to talk to you!
The free plugin to Skype that allows you to record any conversation on Skype into an mp3 information product.
Why you shouldn't waste your time trying to cleanup audio recordings and where to go for technical help – for less than the cost of a burger at Carl's Jr.
And much, much more!
I want you to be a customer for life.  What better way to get you a really killer deal?  That will make you much more likely to consider purchasing future products that I plan on releasing.
But to bribe you even more….
5 Product Creation Interviews – Their Secrets Are Spilled
Using these exact strategies, I managed to corral five big time internet marketers, who are well known for their ability to pump out popular and lucrative information products seemingly on demand, and was able to get them to talk about creating information products.
I wanted to know their secrets.
How do they do it?  How do they even know what is going to sell before spending time and money? How do they keep so prolific unleashing product after product that everyone wants?
How can I do the same?
As they talked, they told me their secrets.  And I recorded these secrets.
And now I share these rare recorded guru product creation secrets, with you!
Interview with Connie Ragen Green
Connie Ragen Green is an online marketing strategist, bestselling author, speaker, and marketing mentor living in southern California. For twenty years she worked as a classroom teacher, teaching grades Kindergarten through high school, as well as working in real estate as a broker and residential appraiser at the same time.
After surviving cancer multiple times, as well as a serious work injury, Connie decided to leave that life behind in 2006 and come online to build a business she could do from home or from wherever she had an Internet connection.
Connie has now written more than two thousand articles, many short reports, books on Kindle, and numerous eBooks, as well as several best-selling books, including:
Huge Profits With a Tiny List
Huge Profits With Affiliate Marketing
The Inner Game of Internet Marketing
Living The Internet Lifestyle, and
The Weekend Marketer™.
Connie has created more than thirty of her own information products, and teaches others how to write short reports and eBooks, set up their blogs, use the technology necessary to build an online business, create and develop information products and courses, write their own sales letters and opt-in pages, and have their information selling on the Internet within a short period of time.
Connie is in demand as a speaker at live events, and even hosts her own events – Weekend Marketer Live.
---
Interview with 
Dennis Becker
The 5 Bucks A Day Guy
Dennis Becker is no stranger to creating information products.
Dennis Becker began his Internet marketing career in 1998 by selling on eBay while still running a full time retail business. Beginning in 2002, he became interested in Internet marketing, and spent 3 years trying virtually everything with dismal results.
One day, frustrated and beat, but unwilling to quit, he devised a new strategy to simplify the entire process, starting with a mindset makeover. That strategy changed his life, and he wrote about it in the classic "5 Bucks a Day" book.
He also opened the Earn1KaDay "Insiders Club" in 2007 to help Internet marketers achieve their first $1000/day of profits by following proven, sometimes little-appreciated, business models to receive amazing results.
---
Interview with 
Justin Popovic
PLR Publisher. Mentor. Coach.
Justin Popovic, is truly a serial entrepreneur. Before Justin began his entrepreneurial career, he was a corporate trainer for 7 years. Now, Justin offers both motivational and business presentations. Justin has spoken at a number of events and for various organizations in Canada.
His list of speaking engagements includes SEO Presentation at Wordcamp Detroit, Keynote speaker at Wilfred Laurier University student union conference and leadership conference, Life Skills trainer for Georgian College "Step Up" program, Program Creator and Professor at Georgian College, Motivational speaker at University of Waterloo grad student program, as well as many other private corporate and high school speaking events.
---
Interview with 
Barbara Ling
Barbara Ling is a seventeen year plus veteran marketing entrepreneur, currently specializing in teaching others how to build a viral fanbase/community online using Facebook, Pinterest, blogging, coffee (lots of coffee, or maybe tea if that's your preference) and more!
Barbara is a info product machine.  And in this interview, she breaks the news, that she is out of the information product business.
This is an exclusive folks.  She is giving up on info product creation.  She quit!
And what is next? You have to listen to the interview to find out next!!
---
Interview with 
Brian G Johnson
MarketingEasyStreet.com
Brian G. Johnson for more than a decade now he has been making money online by leveraging a number of programs and systems that have allowed him to quit his day job as a professional chef.
Ever since he could remember, he has been driven to do his own thing. That is, to work for himself and to not be required to answer to a boss. Thanks to Internet marketing that came true in October of 2003 when he was able go full time online.
The driving force that motivates him more than anything else is freedom rather than money.
---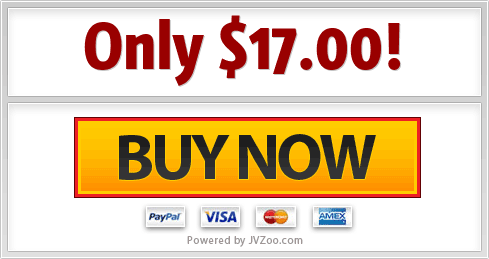 If that wasn't enough…
3 Bonuses to Make this a No-Brainer!
To make sure that you are getting more and above than what you think this product is worth, we've arranged for these bonuses.
Bonus #1: Recording Call Transcript
You get a pdf copy of the audio recording between Denise and I, so you can use it for reference.  If you are like me, I like to print things out and get out my yellow highlighter and blue pen, and make notes as I read.
Bonus #2:  Templates For Contacting and Interviewing Experts
You get three different templates so you can make that first contact and interview your experts, and look very professional while doing so.
To make this paint-by-numbers simple we have included three different templates in both MSWord and Open Document format including:
Interview Request Template – Use this in your first, initial email to the expert you want to interview.  Direct, to the point, and very professional.  This is the exact text we used to contact experts that didn't know us.  And it works!
Interview Confirmation Template – Use this in an email sent to your expert just before the interview.  It is a "friendly" reminder, and helps keep you and your expert from forgetting about the scheduled interview.  Again, very professional.
Interview Questions Template – Don't know how to ask questions or what questions to ask during the interview?  Use our template!  This is the very template we used to ask hard hitting and revealing questions of our experts.  Change and modify to your hearts content to fit your niche or topic.  Fill in the blanks, press the record button, ask the questions, and let your expert create content for you!
Using these Interview Templates couldn't make getting interviews scheduled with experts any easier.  Or make asking questions during the interview any simpler.

Bonus #3:  Interview Resource Guide
We figured out the step by step process and summarized the process in this easy to read, dead brain simple to follow Resource Guide.
In this outline, we tell you everything you need to create your first information product in the quickest time possible, including:
finding the right niche,
seeking out the experts in that niche,
how to initiate contact with the expert,
how to use social proof to leverage your credibility,
what to do the week before the interview,
what you should do the day before the interview,
the essential preparation you need for the interview,
what to do after the interview,
why you MUST write a letter after the interview,
where to get transcripts made,
and more!
There are a number of software tools that you simply MUST have in order to create info Products From Thin Air.  And the crazy thing is that most of these tools are FREE or really cheap.
But you don't have to do any research, or spend time with trial and error trying to figure out what software you really need to create audio info products – we've done the work for you and list those tools in the Resource Guide.
If that wasn't enough, we also include with your purchase a one-page Cheat Sheet that shows the entire process at a glance.
This is your road map to creating Products from Thin Air.  Print it out and tape it to your wall.  Then follow it and do it!
Click to download our formula and create your first information product.
 INVISIBLE_TEXT
Comes With 30 Day Money Back Guarantee
Why You Risk Absolutely Nothing
I'm so positive this Product Creation Formula will work for you that we are willing to make the following guarantee…
If you can't follow our system for creating information Products From Thin Air over the next 30 days, or if for any reason or no reason at all you are not 100% satisfied, then simply contact me (Mike Darling) and I'll return your entire payment to you quietly and without any question.
In fact, download this audio training course right now. If after 10 minutes of listening you don't find this immediately useful, then I demand that you contact me and I will return every penny back to you.
It really is that simple. You have nothing to lose and everything to gain!
You Risk Nothing & Gain Everything!
INVISIBLE_TEXT
How Much does it cost?
We've done all the work for you. We've laid out the formula for you to follow.  You don't have to be an expert in a niche to easily and quickly create high quality, high demand information products.
Just think. If you only get a tenth of the results a reasonable person should expect to get with our creating Products From Thin Air system, you can see how you easily get your money's worth!
What if you could create one new information product a week? The value and impact to your bottom line is probably a lot more than $37.00.
So let's sum up what you get:
How to Create Products from Thin Air audio call in mp3 format in which we pull back the curtains on how we created an information product that contained hours of interviews and pages and pages of transcripts – just by talking on the phone;
Rare Recorded Guru Product Creation Secrets, in which we get Connie Ragen Green, Dennis Becker, Justin Popovic, Barbara Ling, and Brian G. Johnson to spill their guts and tell us what REALLY do to create information products.
Bonus #1: How to Create Products from Thin Air transcript pdf format;
Bonus #2: Three different templates including an Interview Request, Interview Questions Outline, and Interview Confirmation to get you started today on contacting those experts and creating your first product;
Bonus #3: Products from Thin Air Resource Guide in that gives away all of our secret resources (most which are FREE!) for quick and painless product creation; and Products from Thin Air cheat sheet ,a road map that shows you in a glance how to create info products.
We've done the work for you.  All you have to do is download the training material now and create your first info product! 
 Download Now! Today only $37.00 $17.00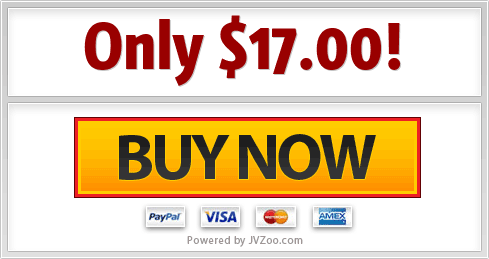 — Denise Beins & Mike Darling
P.S. You have absolutely nothing to lose because of our 30 day Money Back Guarantee. So get it now while it's still fresh on your mind!
P.P.S. Can you really continue trying to create information products the slow painful way? Get your hands on "Products From Thin Air".